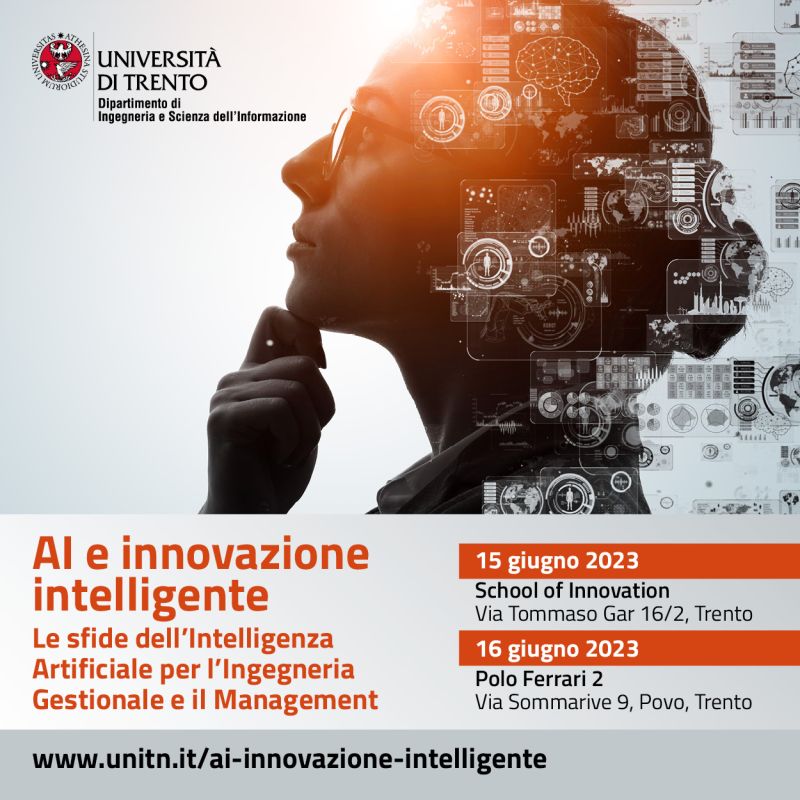 The Gpi Group participates as a sponsor at the workshop "AI and intelligent innovation: The challenges of Artificial Intelligence for Management Engineering and Management", organised by the Department of Engineering and Information Science of the University of Trento.
This is the first edition of a conference designed to foster debate and knowledge exchange between experts in the academic and industrial fields, in the context of disciplines such as Artificial Intelligence, Management Engineering and Management. One of the main objectives is to raise awareness of the innovation needs of companies and encourage technology transfer between academia and industry.
The event will take place on 15 and 16 June, the first day at the School of Innovation in Trento, the next day at the Polo Ferrari in Povo. On Friday 16 at 11.45 a.m., during the panel discussion among the sponsoring companies, Gpi's R&D Director, Antonio Colangelo, is scheduled to speak on the prospects of AI in the context of healthcare service management.