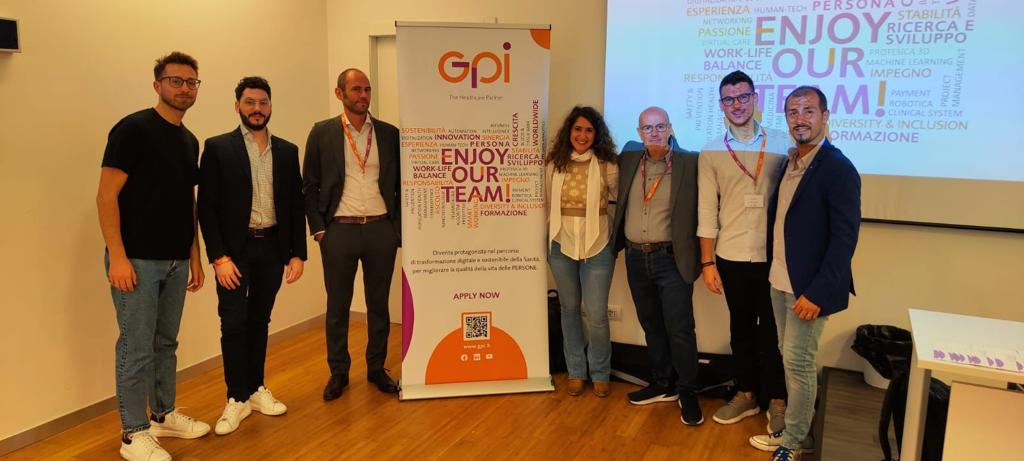 At the end of September, the Gpi Group promoted a Career Day at the Bari Politecnico to acquaint students with job opportunities in the IT and health services sector. This is a fast-growing sector, both because of the post-pandemic investments linked to the PNRR (which is part of Next Generation EU), and with a view to progressively improving the sustainability of healthcare systems, thanks to Digital health.
The Career Day is in continuity with the numerous meetings that have taken place in the past with high schools and universities. In Bari, Gpi was the only company involved, a fact that made it possible to start from a general description and go into the details of the projects underway and allow the university students to measure themselves in an individual interview.
In the coming weeks, Gpi will continue to meet with important universities:
– on 20 October, it will be in Pisa at the 'JobFair 2022 – The job meeting of schools of excellence'.
– on 10 November 2022, "Open University IES – 12th edition" will be held in Padua, focusing on Engineering, Economics and Science.
– On 23 November 2022, the "Tech Talk with companies: Healthcare sector" will be held at the Politecnico in Milan.