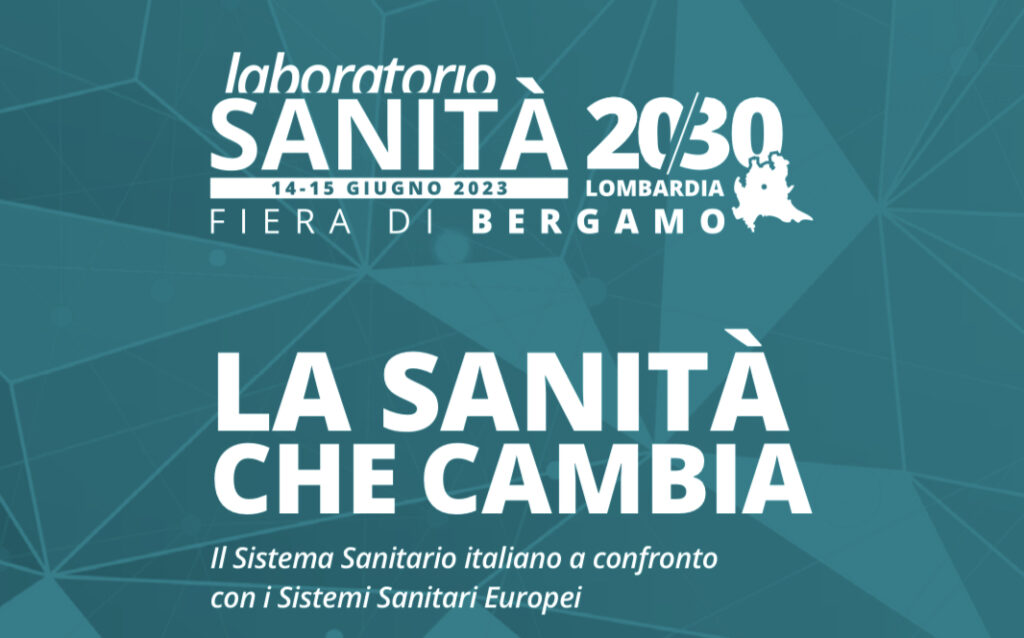 On 14 and 15 June, the Gpi Group will take part as a sponsor in the Laboratorio Sanità 2030 Lombardia event, hosted at the Bergamo Exhibition Centre. The title of 2023 is "The changing Healthcare. The Italian Health System in comparison with European Health Systems".
The Bergamo event is the first stage of the road-map that will lead to the 18th Risk Management Forum, which will be hosted in Arezzo between 21 and 24 November and will be entitled "The challenge of Public Health: equity, innovation, human resources, sustainability".
At the event in Bergamo, on 14 June from 2.30 p.m. to 6.30 p.m. in the Stradivari Room, a panel discussion is scheduled entitled "Regional Platforms on Telemedicine – Comparison between Regions", at which Gpi's R&D Director Antonio Colangelo will take the floor.