Gpi's Riedl system at the Galeazzi-Sant'Ambrogio in Milan
The hospital is located on the site of Expo 2015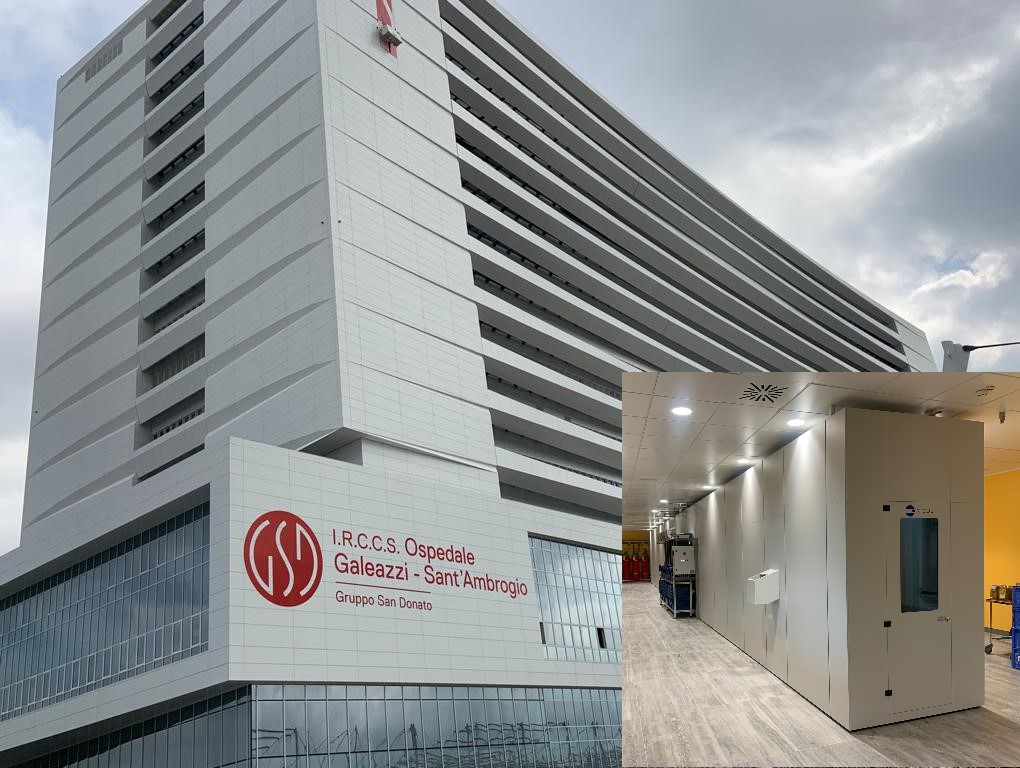 Gpi's automated Riedl Phasys warehouse is at the heart of drug logistics in the new Galeazzi-Sant'Ambrogio hospital in Milan, the health centre that stands in the area that was once the site of Expo 2015 and is now home to Mind, 'Milano innovation district'. Inaugurated at the end of August, the hospital is one of Europe's most important facilities, bringing together the excellence in the orthopaedic field of Irccs Galeazzi and the cardiovascular expertise of the Sant'Ambrogio Clinical Institute. In addition to these specialisations, it is one of the most important national centres for Neurosurgery and Obesity Surgery.
At 94 metres high, the building consists of 16 floors and is equipped with approximately 600 beds. It has an area of 50,000 square metres, of which 20,000 is for new construction and 30,000 for parking and green areas. It is located in a citadel of innovation that will have the Human Technopole research centre completed by 2024 and where the first academic year of the Università Statale campus will start the following year.
The Riedl Phasys system is equipped with two robotic grippers, is about 20 metres long and 2.9 metres high. When fully operational, it is capable of dispensing 1,400 drug packs per hour. It is equipped with 6 outlets, plus 3 service outlets. The automatic loader – in addition to the semi-automatic one – can handle 200 packs per hour, reading the expiry date.
Roberto Pavone (Sales Area Manager) and Massimiliano Maddiona (Project Manager) emphasise: "It is important and prestigious for us to be alongside such European excellence as the new Galeazzi-Sant'Ambrogio hospital. We will be committed to supporting their digitisation and system evolution".
In the picture: the new Galeazzi-Sant'Ambrogio Hospital and in detail the Riedl automatic warehouse