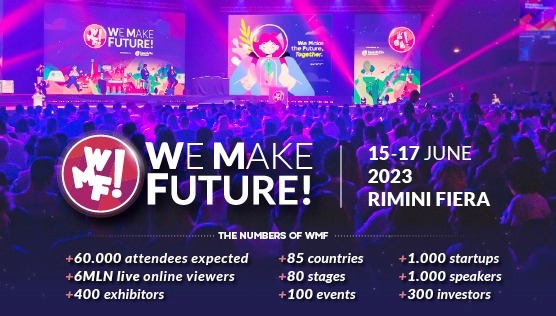 From 15 to 17 June, the Gpi Group will take part in the 2023 edition of We Make Future, a three-day edition with more than one hundred events and a format that combines the trade fair area, training, B2B meetings, networking, culture, concerts, shows and entertainment in the 10 pavilions of the Rimini Exhibition Centre.
Some numbers expected for the 2023 edition: 60,000 attendees, 85 countries present, 1,000 speakers.
The Gpi Group is taking part in the event together with Confindustria Trento, Trentino Sviluppo and about twenty other companies from Trentino, as part of the group of companies in the area that contribute to creating an increasingly innovative and avant-garde production system.
On Friday 16 at 1.30 p.m., Gpi's CEO Fausto Manzana, in his role as president of Confindustria Trento (Italian Industry Association), will give a speech entitled "Towards a 5.0 Society: the case of Trentino", at the Open Stage 2 – Hall Sud