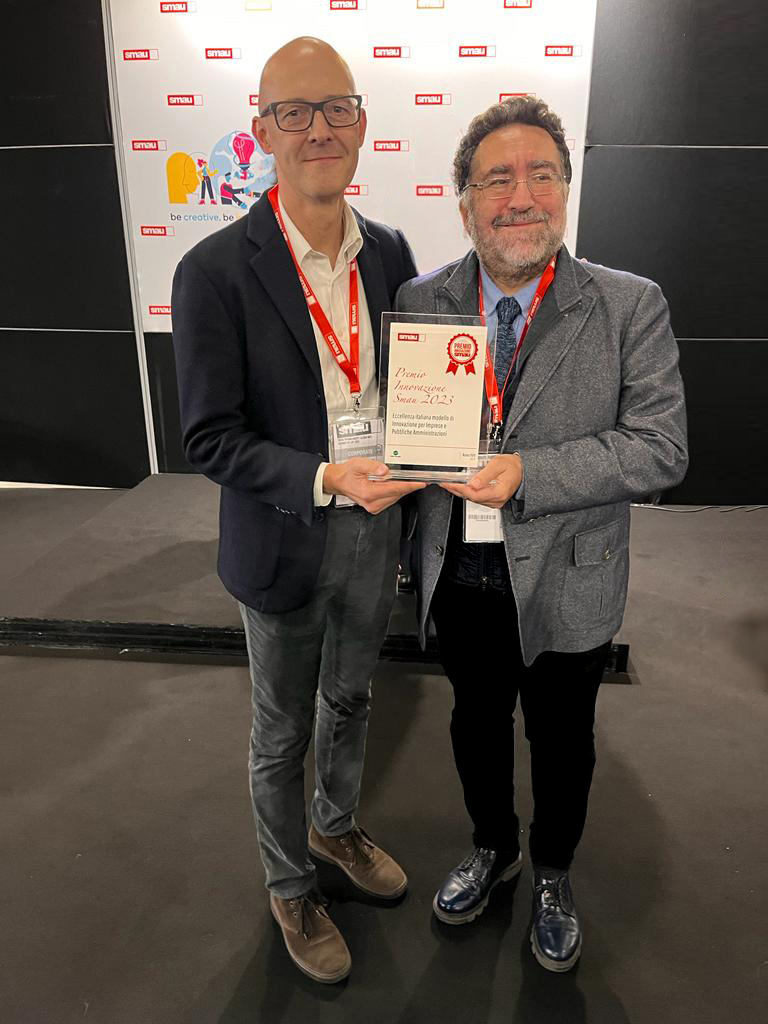 Important award for the Riedl robotic warehouse and in particular for the new Ultra Phasys automatic loading technology. The Smau trade fair in Milan, a reference point in Italy for innovation and start-ups, awarded the "Smau Innovation Prize – Health Sector" to a Gpi Group customer, the Redi pharmacy in Arco, in the province of Trento.
The award comes precisely because the Redi pharmacy has been equipped with an Ultra Phasys robot, a technology created thanks to an Open Innovation process that has seen the Gpi Group collaborate with the Fondazione Bruno Kessler research centre, the University of Trento and the company Polytec Intralogistics Srl.
Smau motivated the award by stating that "Riedl Phasys is a hyper-efficient robotic 'warehouse worker' capable of carrying out logistics operations". The benefits include optimisation of stock management and 70 per cent less staff effort in warehouse activities. Thanks to machine learning, the system is also able to "learn" and reduce errors over time, progressively decreasing the rejection rate of packages.
Matteo Tamanini, pharmacist and owner of the Redi Pharmacy, confirms the value of the investment: "Thanks to technological innovation, staff can now dedicate their time to activities with a higher added value, useful for others".
It should be noted that the group of companies that received awards together with the Redi Pharmacy includes companies of great importance on the Italian scene, such as: Ferrovie dello Stato, Sky, Angelini, Credem, Iren, Edison, Guzzini, Michelin, Snam, Barilla and Carrefour.
In the photo Tamanini and our colleague Shahab Shakib Passand, Product Marketing Manager Asa Automation