At the World Forum for new Health Technologies, the Group introduces IT solutions and automation systems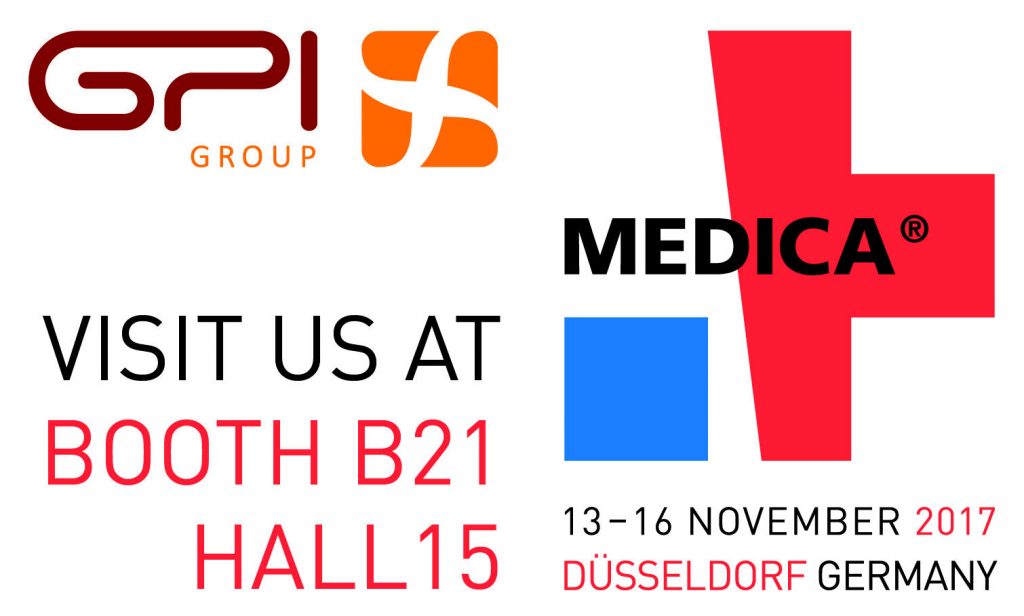 The 2017 edition of the World Medical Forum opens on 13 November at the Düsseldorf Exhibition Center – Düsseldorf (Germany) and ends on the 16th.
An opportunity to focus on new technologies and new health scenarios.
GPI: INNOVATIVE SOLUTIONS FOR HEALTH
Durante l'intero svolgimento di Medica presso lo stand GPI (B21, sala 15) sarà possibile conoscere l'intera offerta delle soluzioni IT per la sanità. Particolare attenzione sarà dedicata a Buster System e a Care Together
During the entire Medica session at the GPI stand (B21, Hall15), the entire offer of IT solutions for healthcare will be shown. Particular attention will be given to Buster System and Care Together
Buster System is the GPI solution for drug logistics that guarantees the traceability of prescription and delivery operations and enables optimization of all drug-related processes in a clinical risk management context.
Care Together is the new generation EHR (Electronic Health Record) solution designed and developed by GPI to predictively, proactively and accurately support the management of care pathways of modern healthcare facilities at international level. In its various functional modules, the Care Together system shares all information, activities and patient-related events, natively integrating a specific collaboration and communication tool for health professionals.
WORKSHOP
There will be numerous opportunities that GPI will offer during Medica.
View our workshops calendar to let visitors know about the different solutions.
Download the workshop schedule Medica 2017 – Workshop GPI