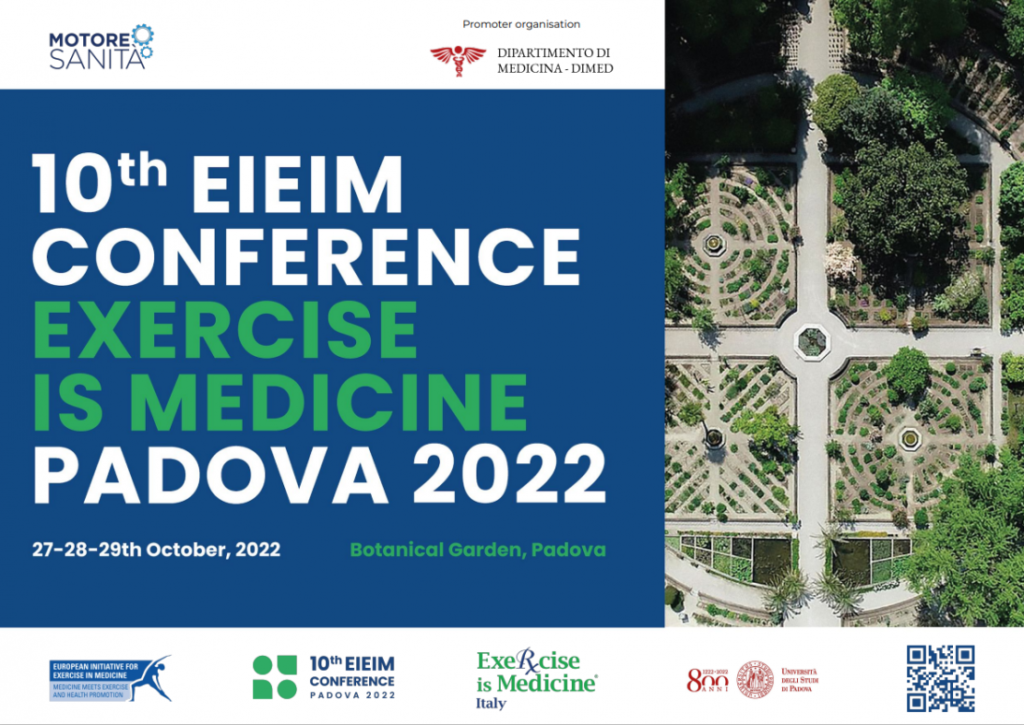 From 27 to 29 October, the Gpi Group will take part in the tenth EIEIM conference Exercise is Medicine, hosted in Padua at the Botanical Garden.
What is Exercise is Medicine? It is a global health initiative run by the American College of Sports Medicine (ACSM) to promote physical activity as a standard in clinical care, linking health care with evidence-based physical activity.
Participating for Gpi is Paolo Ranzi, who is part of the Research and Development Division, with a speech scheduled for 28 October, within the session dedicated to Digital health and artificial intelligence for EIM. The title of the speech is 'Keywords: engagement, empowerment, and exercise'. The focus is on the application of artificial intelligence systems in supporting patients who need to be stimulated to exercise as part of their care.